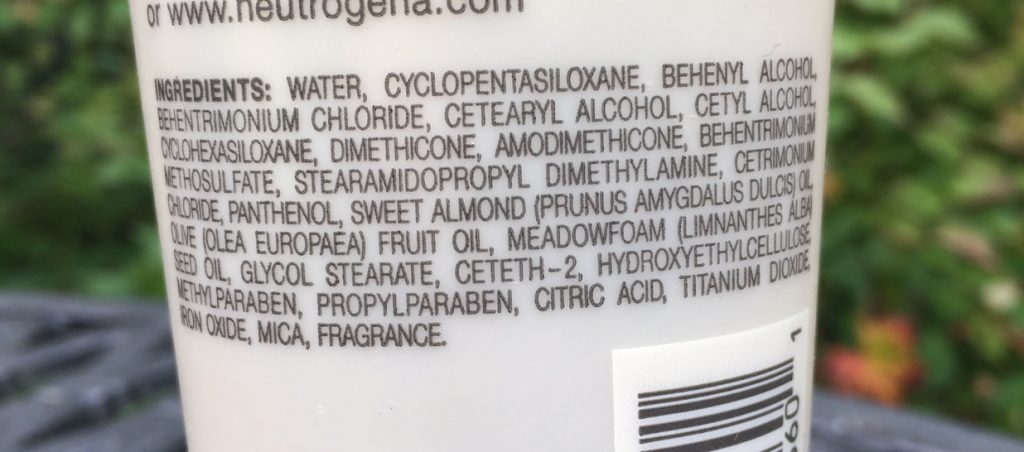 Update 12/1/2016: This combed pretty well, but seemed a bit too stiff if I had extra tangled hair. It clumped very well, nice and firm curls which would make this a good conditioner for extra control if that was something you were looking for. It seemed to do fine throughout the week I used it. In this product's defense, I flew to KY while trying it out, and it did the job fine. I wasn't excited by its performance, but it was adequate. If I couldn't find another product I liked better, this would be a fine substitution. So I do recommend this product, but I'm not going to put it as a go to conditioner.

Update 10/31/2016: I just went through all the ingredients, and was pleasantly surprised several of them were marked as good in the ingredients dictionary, and the rest were at least an okay. So I'm hoping to try this this coming weekend. It's strange it has mica in it, but I guess they wanted a little sparkle. I've put some on my hand to see how sparkly it is, and you can barely even see the teeny little sparkles on your skin. I wonder why they bothered with it, unless it adds some sort of subtle sparkle in your hair? I'm really curious to find out.
Original Post 10/10/2016: I've had this conditioner for a while now, but for some reason haven't gotten around to trying it. It has cyclopentasiloxane as the first working ingredient. I worry it may not be slippery enough with cyclopentasiloxane up first (I like to see it after something slippery). However, for this product, there are plenty of slippery ingredients after it, so it may be okay. I will look up the ingredients in the next week or two and if everything looks fine, I'll give it a try.