***Caution*** Read entire post before purchasing!
Aussie Miraculously Smooth had been on my do not recommend list, but…
Update 9/27/2016: Sometimes I go to the store and pick up the Aussie Miraculously Smooth conditioner just to glare at the salt they suddenly placed in the ingredients. I don't know why I keep looking at it. I guess because it was such a great product, and then they ruined it with the salt.
So yesterday I was at the store, and picked up a bottle to glare at the salt, and it wasn't there! I looked over the ingredients about five times. Each time, no salt. So I bought it. This bottle is the smaller bottle (see featured image at the top of the post):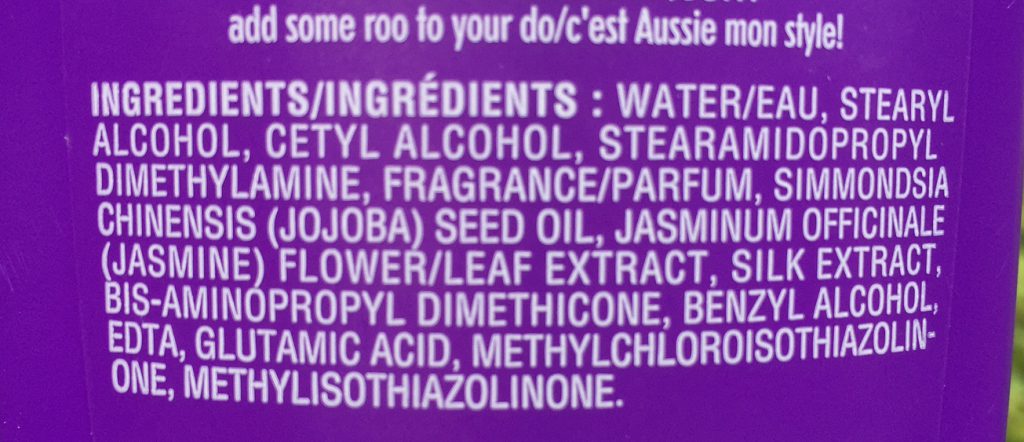 The larger bottle had salt (and the ingredients were rearranged):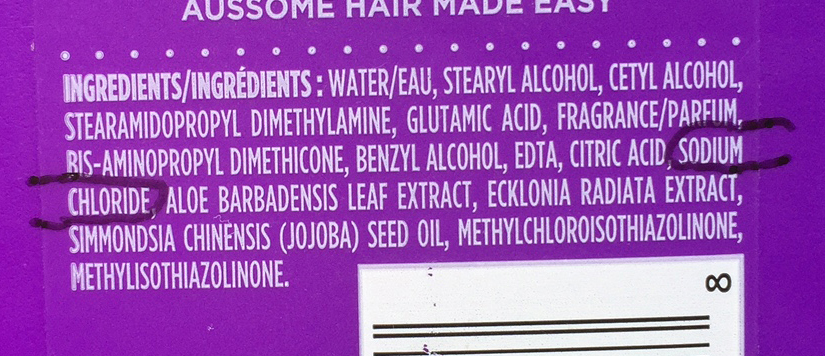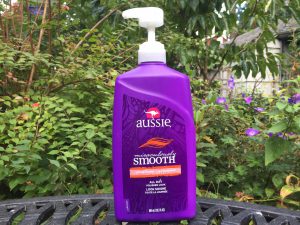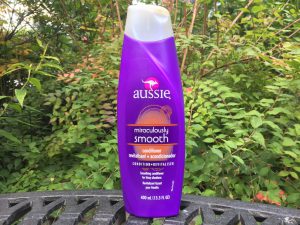 I'm not sure if the salt is in older bottles and they've changed back to no salt, or if I got an old bottle at my store and the new formula has salt. Or maybe they add salt to some batches that need thickening, or the large bottles have salt, but the smaller ones don't. Even though I've previously bought larger bottles with no salt, the last large bottle I got did have salt and I didn't realize it until I got it home.
So, all that being said, I'm recommending this product again, but with this rule: ALWAYS check to see if there is salt in there. For every bottle you buy. Every time. That's what I'm going to do from now on. It's such a great conditioner when there's no salt that it's worth it. But because of the possibility of salt, I'm not putting this as a go-to conditioner — even though when it has no salt it is one.
*****
Original post: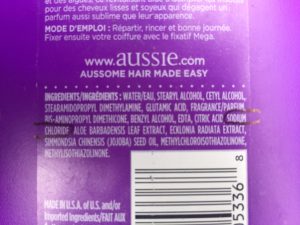 Aaaaaaarggghhhh!!! Salt! They added salt!!! This had become my all time favorite combing conditioner. Now I can't use it. So far I can still use the 3 Minute Miracles. Hopefully they won't put salt in those too.